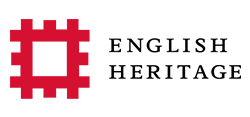 English Heritage Trust is a charity that cares for over 400 historic monuments and sites across England. The Trust was first established in 1984 to conserve England's most historic sites and promote public access to them. You can join English Heritage for a membership fee, which will grant you unlimited access to these sites, free entry for up to six children and free parking where the car park is owned by English Heritage.
Over 50,000+ Members
With over 50,000 Charity Worker members, we understand you. We understand the hard work you do and the long hours you invest in taking care of others, and we want to make sure you're rewarded for this.