Ray-Ban
Ray-Ban is the most recognisable sunglasses brand on the planet. Their timeless eyewear has a history stretching back to 1937 and has been worn on screen and in real life by some of the most famous people of the last century - Bob Dylan, Marilyn Monroe, Roy Orbison, to name a few. If you're looking for a beautiful pair of timeless sunglasses, you can't beat a pair of Ray-Bans with their iconic status.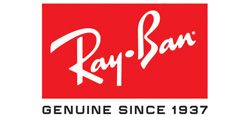 Over 50,000+ Members
With over 50,000 Charity Worker members, we understand you. We understand the hard work you do and the long hours you invest in taking care of others, and we want to make sure you're rewarded for this.