Thorntons
Thorntons is Britain's favourite high street chocolatier and confectioner with a delectable collection of treats. Whether you're looking for a gift or something sweet for yourself, there's no better place to spend your money. So, what if we said you could get what you want from Thorntons for less? Now you can with our cashback card, which offers a massive 6% cashback. Use it instore or online.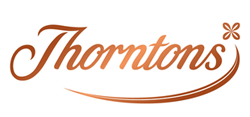 Top Thorntons Discounts & Deals
Not a member?
Already a member? Sign in below.
Member login
Over 50,000+ Members
With over 50,000 Charity Worker members, we understand you. We understand the hard work you do and the long hours you invest in taking care of others, and we want to make sure you're rewarded for this.